Regular price
$18.00
Sale price
$23.50
Unit price
per
Sale
Sold out
Embark on a cosmic journey with Syzygy Coffee's Chelbesa Gedeb, a high-quality specialty coffee that showcases the incredible range of flavors and aromas that can be found in Ethiopian coffee. With tasting notes of black tea, coriander seed, floral, guava, lavender, pomegranate, and star fruit, this coffee is a true sensory experience.
Sourced from Heleanna Georgalis of Moplaco Trading PLC, this coffee is one of five lots purchased this year, highlighting the tropical fruit, floral, and black tea notes that make this region's coffee so desirable. This coffee represents the best of what specialty coffee has to offer, a testament to the hard work and dedication of the farmers and roasters who are committed to producing the finest quality coffee possible.
Country: Ethiopia

Region: Chelbesa Gedeb
Farm: Moplaco
Bean: 100% Arábica

Variety: Yirgachefe Chelbesa 
Process: Washed
Average Altitude: 1280 meters
Notes: Cocoa, Dried Fruits, and Hazelnut 
Roast Date: The Day You Order
Weight: 250 grams (8.8oz)
View full details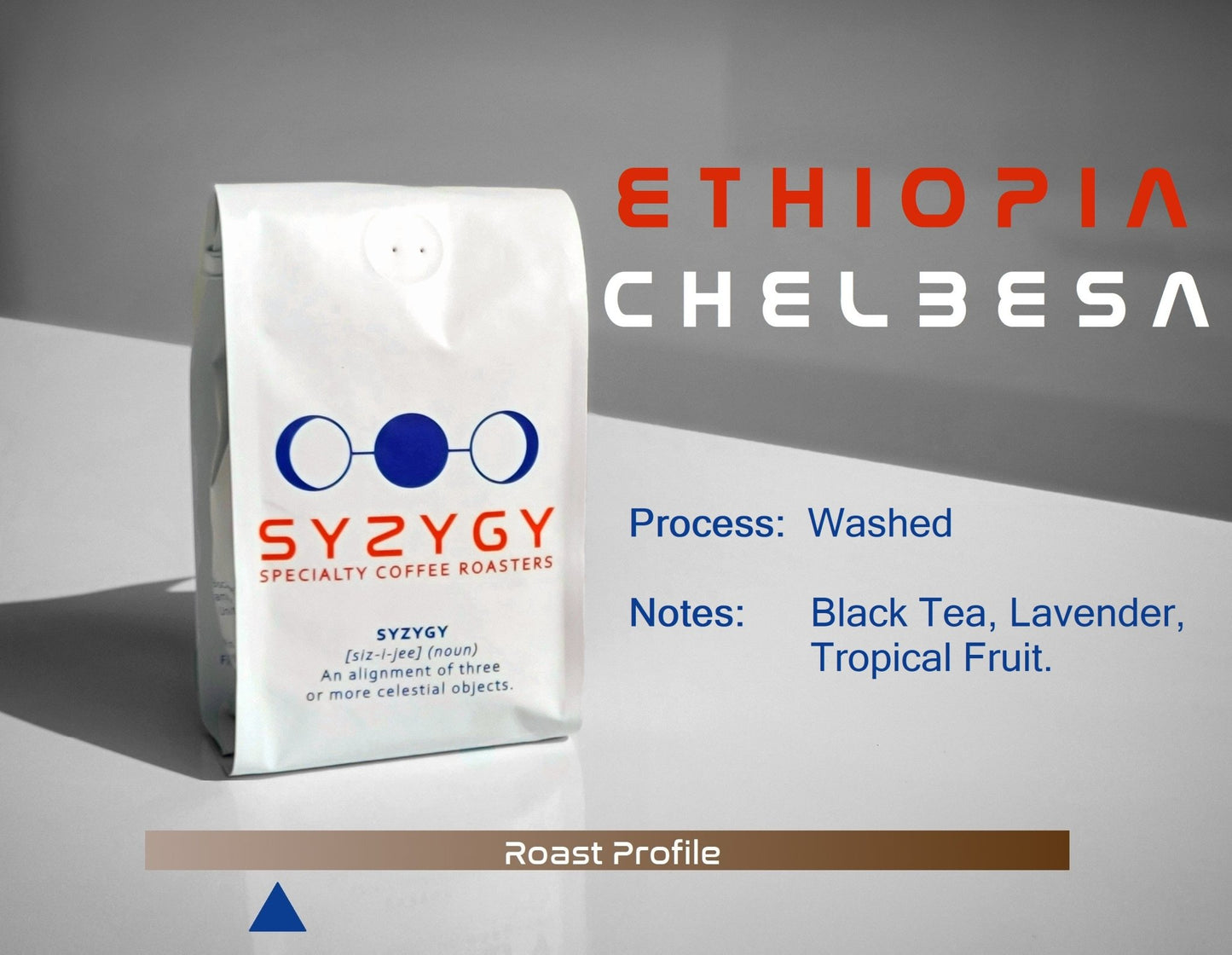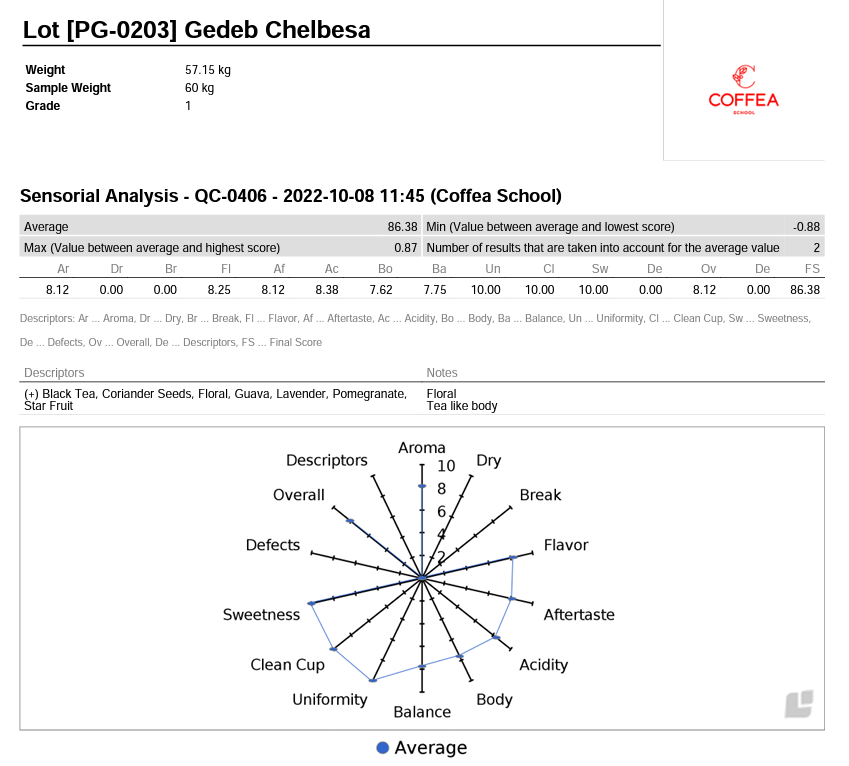 At SYZYGY, where we offer fair trade and ethically sourced coffee after working directly with farmers.
Whether you prefer hot or iced coffee, we have a variety of flavors and roasts to suit your taste buds.
Try our coffee as a cold brew for a smooth and refreshing drink that will keep you energized all day long. Experience a brew that is truly out of this world.