Regular price
$18.00
Sale price
$22.95
Unit price
per
Sale
Sold out
Embark on an exciting voyage with our Galactic Journey Blend, an exceptional coffee blend inspired by the endless mysteries and the breathtaking beauty of space.
This adventurous blend is the perfect amalgamation of our Estate (Castillo) from Colombia (La Rochela Estate) and our sun-dried Nansebo, responsibly sourced from Ethiopia. Both beans are harmoniously blended to transport your taste buds on an exhilarating journey across the galaxy.
Galactic Journey Blend is a versatile coffee that is as suitable for a comforting morning brew as it is for an invigorating afternoon pick-me-up. It's a blend that invites exploration and rewards the adventurous with a unique array of flavors.
Taste the boundless wonders of the universe with every sip of this cosmic brew.. Experience a coffee that's perfectly balanced, yet teeming with flavors as diverse and exciting as the universe itself.
Bean: 100% Arabica.
Type: Castillo Nansebo.
Process: Washed (Estate) & Sun-Dried (Nansebo).
Notes: Red Fruits. Caramel. Chocolate.
Roast Date: The Day You Order
Weight: 250 grams (8.8oz)

View full details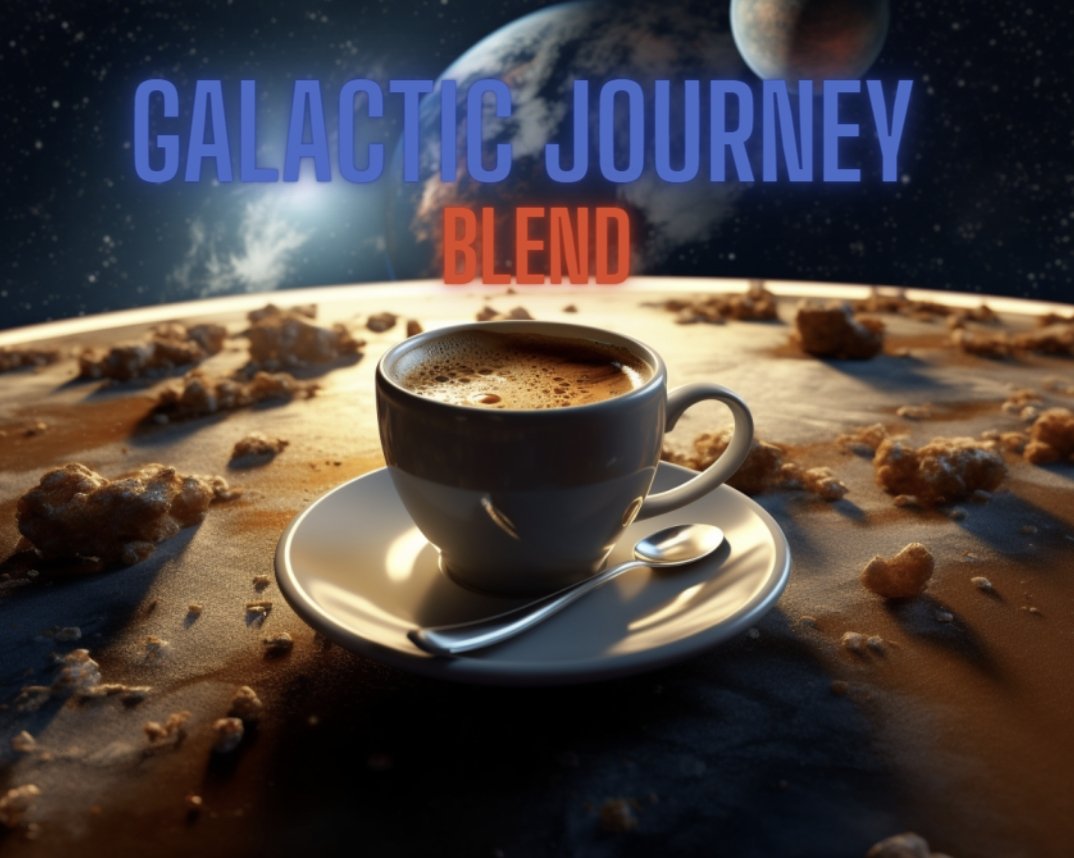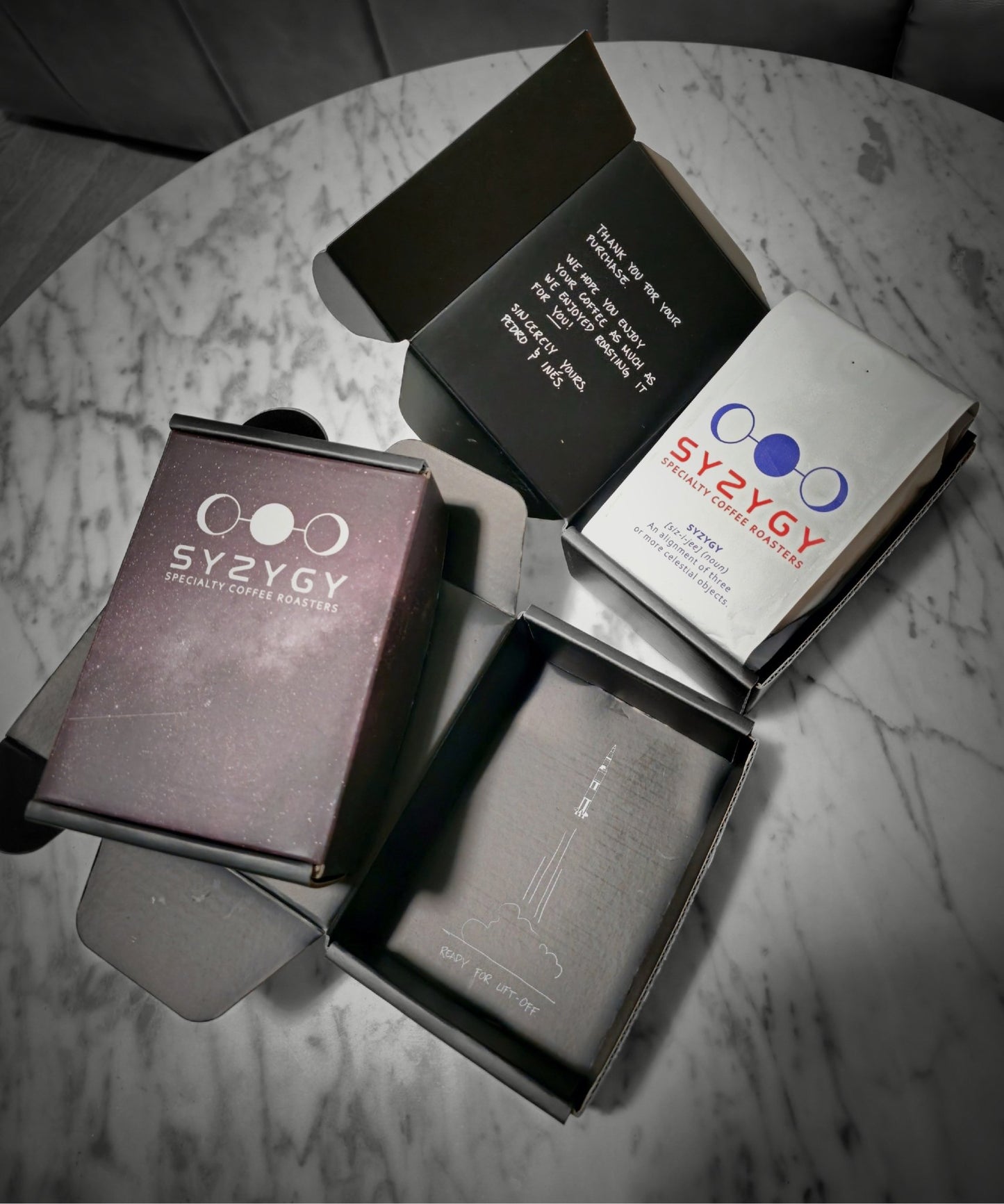 At SYZYGY, where we offer fair trade and ethically sourced coffee after working directly with farmers.
Whether you prefer hot or iced coffee, we have a variety of flavors and roasts to suit your taste buds.
Try our coffee as a cold brew for a smooth and refreshing drink that will keep you energized all day long. Experience a brew that is truly out of this world.