Regular price
$18.00
Sale price
$22.50
Unit price
per
Sale
Sold out
As avid fans of Formula 1, we are excited to honor the sport with this limited-time blend, inspired by the coffee preferences of Valtteri Bottas (or so we think, we don't know!). Made with 100% Arabica beans, our unique combination of Castillo, Java, Geisha, and other varietals is the perfect way to fuel up for those early morning F1 races.
We appreciate the competitiveness, technology, teamwork, and overall excitement of each team and car in Formula 1. And while we are not associated with Valtteri Bottas or Formula 1, we share his passion for coffee. We can't help but think of him when we enjoy our cup of Joe!
Thanks to the feedback from the F1 community in Miami, specifically the BoxBox F1 fans in Miami, we have refined our blend to perfection and created this blend, AKA the Box Box Blend. 
Country: Ethiopia. Brazil. Colombia. 

Bean: 100% Arabica.
Type: Java. Geisha. Castillo. Varied. 
Process: Natural Blend. Washed hints.
Notes: Citrus. Cacao. Hazelnut. (Varies by lot) 
Weight: 250 grams (8.8oz)
Certification: Rainforest Alliance since 2005
View full details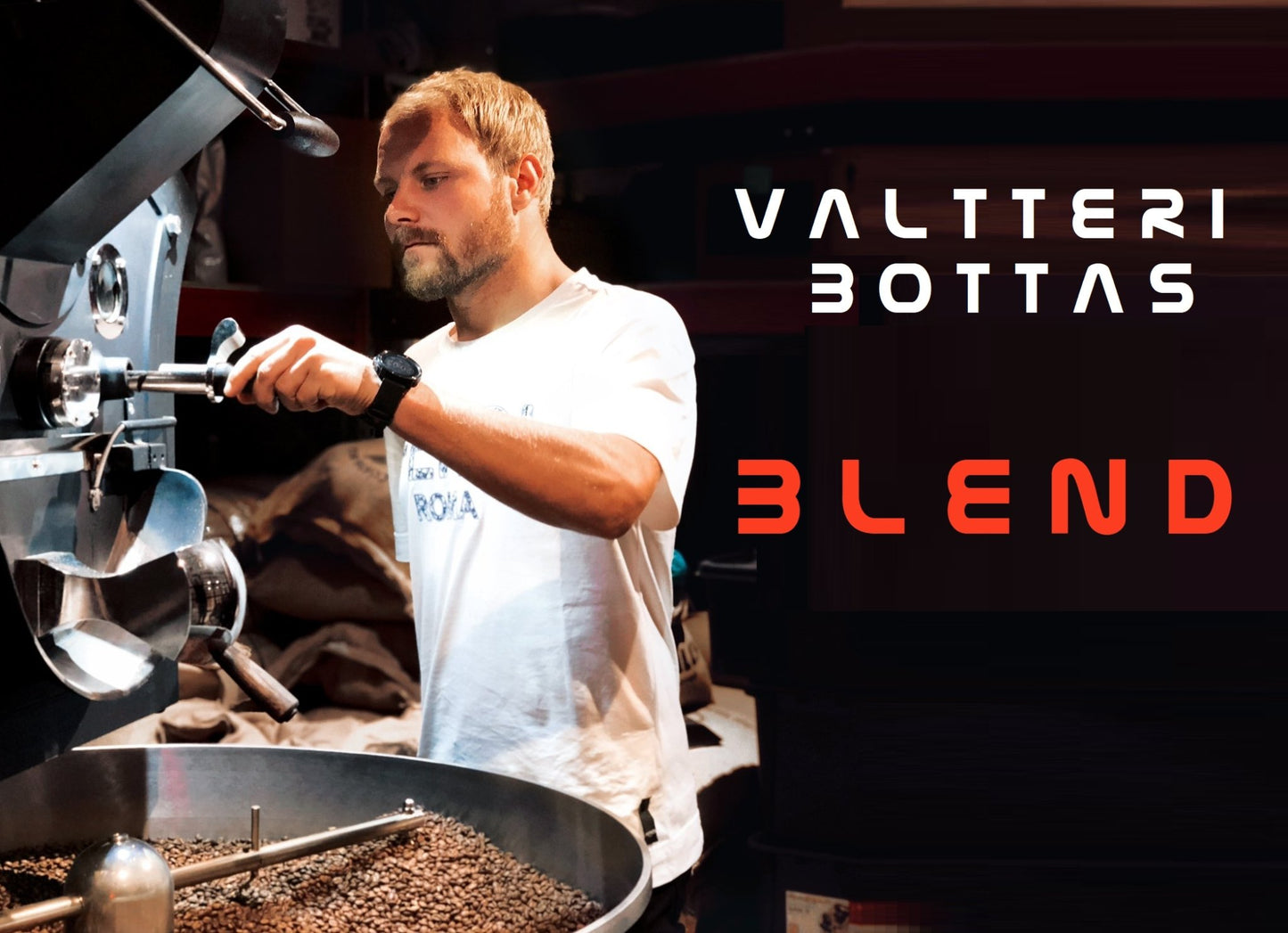 At SYZYGY, where we offer fair trade and ethically sourced coffee after working directly with farmers.
Whether you prefer hot or iced coffee, we have a variety of flavors and roasts to suit your taste buds.
Try our coffee as a cold brew for a smooth and refreshing drink that will keep you energized all day long. Experience a brew that is truly out of this world.