Regular price
$16.00
Sale price
$26.50
Unit price
per
Sale
Sold out
Embark on a flavor journey with Syzygy Coffee's Ethiopia Abyssinian Mocca, a high quality specialty coffee sourced from the South-Western region of Ethiopia by Heleanna Georgalis.
This trademark coffee undergoes a thorough selection process before being sun-dried on suspended beds known as "African Drying Beds." Our Ethiopia Abyssinian Mocca offers a truly unique and complex flavor profile, with prominent notes of fruit and rum that are unlike any other coffee.
It's an incredibly rare and special coffee, much like capturing the beauty of an exploding star through a telescope.
Overall, our Ethiopia Abyssinian Mocca is an exceptional coffee that truly captures the essence of Ethiopian coffee traditions, making it a must-try for anyone looking to explore the world of specialty coffee. Taste the complexity of this out-of-this-world coffee.
Name: Abyssinian Mocca.
Country: Ethiopia.

Farm: Heleanna Georgalis.

Bean: 100% Arabica, Heirloom.

Process: Natural

Notes: Black Cherry. Brown Sugar. Dark Chocolate. 

Roast Date: The Day You Order

Weight: 250 grams (8.8oz)
View full details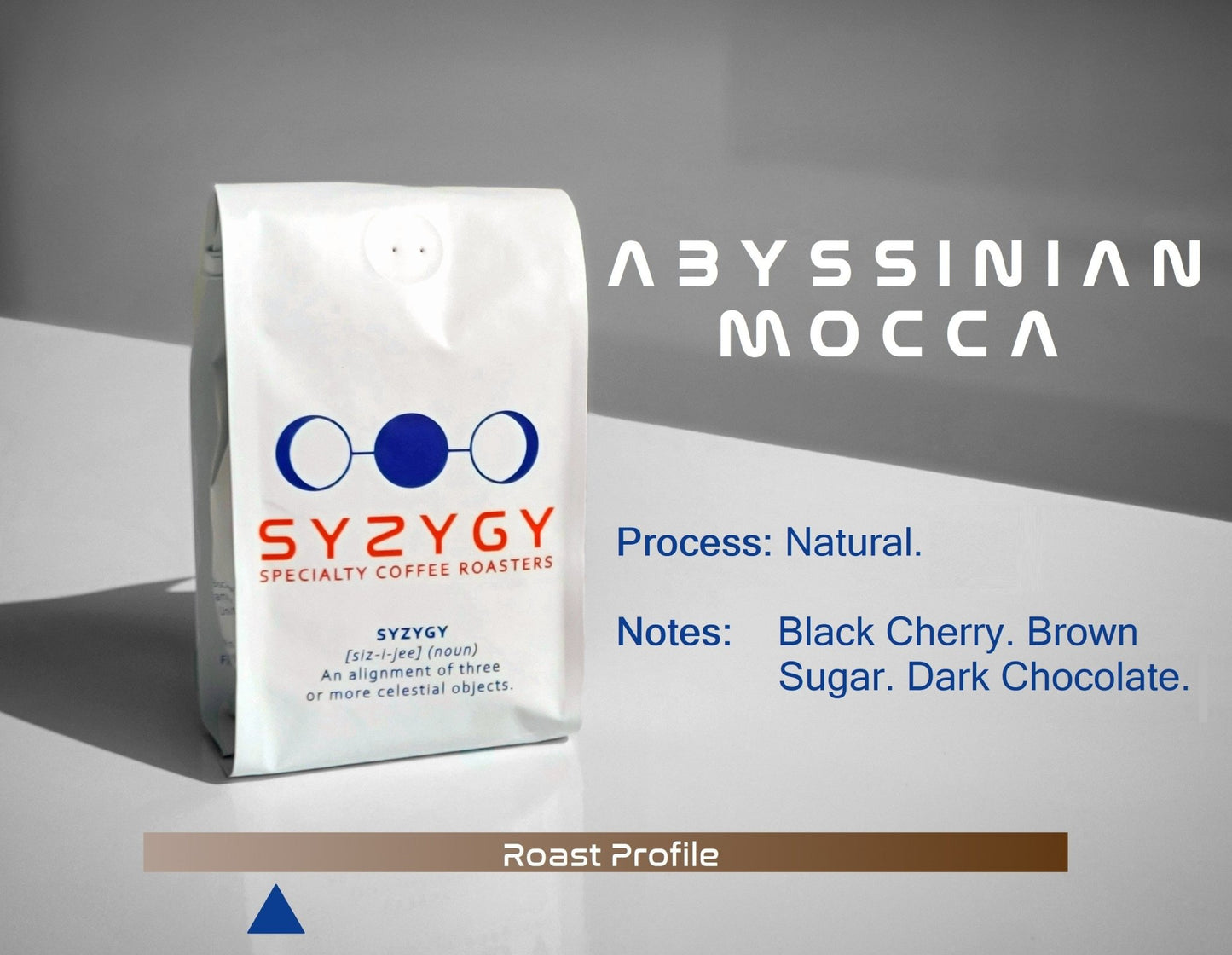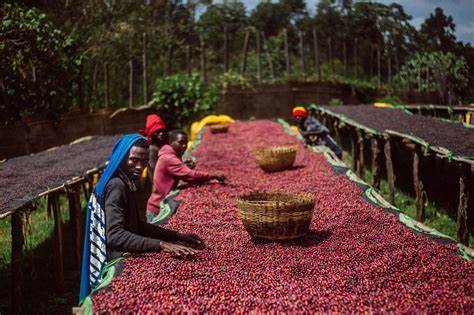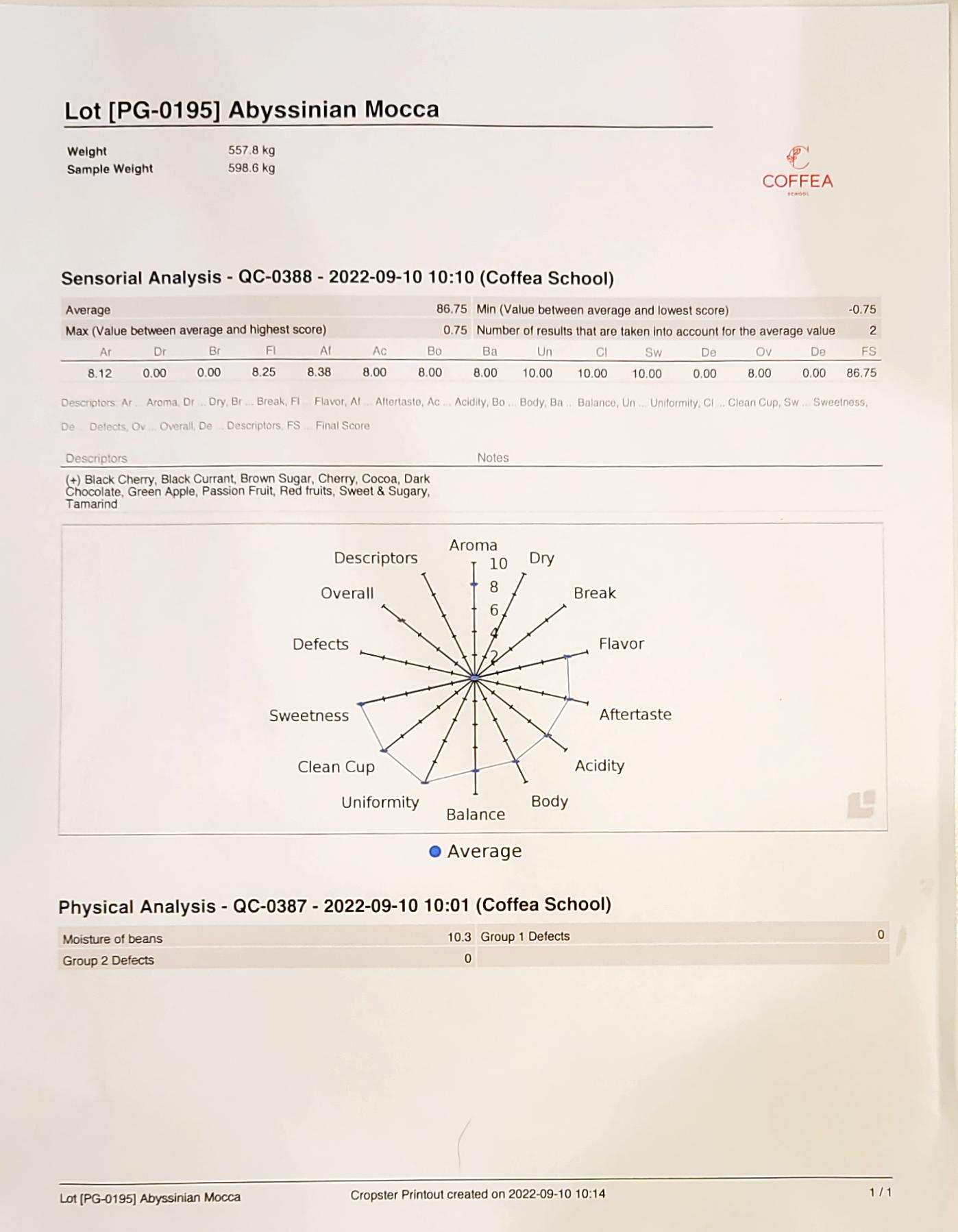 At SYZYGY, where we offer fair trade and ethically sourced coffee after working directly with farmers.
Whether you prefer hot or iced coffee, we have a variety of flavors and roasts to suit your taste buds.
Try our coffee as a cold brew for a smooth and refreshing drink that will keep you energized all day long. Experience a brew that is truly out of this world.