Regular price
$18.00
Sale price
$18.65
Unit price
per
Sale
Sold out
Country: Brazil

Region: Cerrado

Bean: 100% Arábica
Blend: Daterra Classic Alliance Certified Espresso Blend

Process: Pulped + Natural (dried on tree)

Notes: Dark Chocolate, Caramel, Nutty, Nutella, Vanilla, Walnuts

Roast Date: The Day You Order or 1 week prior if you subscribe.

Weight: 250grams

In the heart of the famed Cerrado region of Brazil, the meticulously managed Daterra Estate provides the scene for the creation of their Classic Alliance Certified Espresso Blend. This masterfully crafted blend truly embodies the versatility and complexity that is Brazilian coffee.

Founded by dedicated farmers passionate about sustainable agriculture, the Daterra Estate has been the hub of coffee innovation and quality since its inception. The team, comprised of skilled agronomists, botanists, and biologists, work collaboratively to balance the natural ecosystem with advanced farming practices, ensuring every bean is nurtured to its maximum potential.

Their efforts are put to the test in the Classic Alliance Certified Espresso Blend, a coffee blend uniquely crafted for espresso; it's a testament to the art of blending and meticulous processing techniques. The cherries are part pulped and part naturally dried while still on the tree, a method resulting in a heavy-bodied coffee rich in flavors of dark chocolate, caramel, and ripe oranges, underscored with hints of dried cherries and vanilla. The sensation is further enhanced with notes of nutty Nutella and crunchy walnuts.

Selective mechanical harvesting ensures only the ripest cherries are chosen, reflecting Daterra's commitment to exceptional quality. Post-harvest, the beans are dried on a patio and in a drum drier, preserving their inherent flavor profiles. The beans are then carefully screened to make each one close in size, ensuring a consistent roast profile on each bean.
This blend's notes of dark chocolate, caramel, vanilla, and nutty undertones make it the perfect companion to your morning routine or an afternoon pick-me-up.

View full details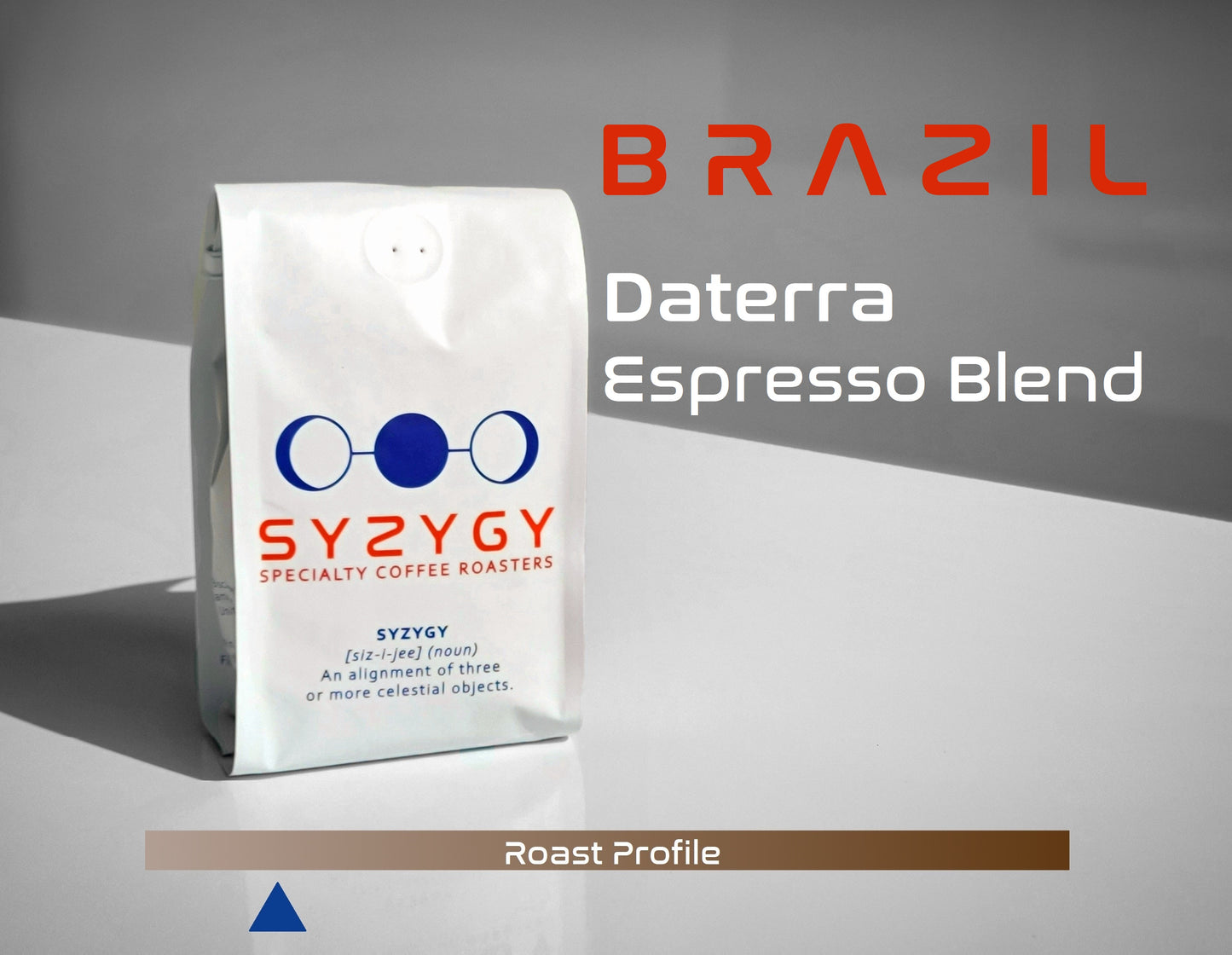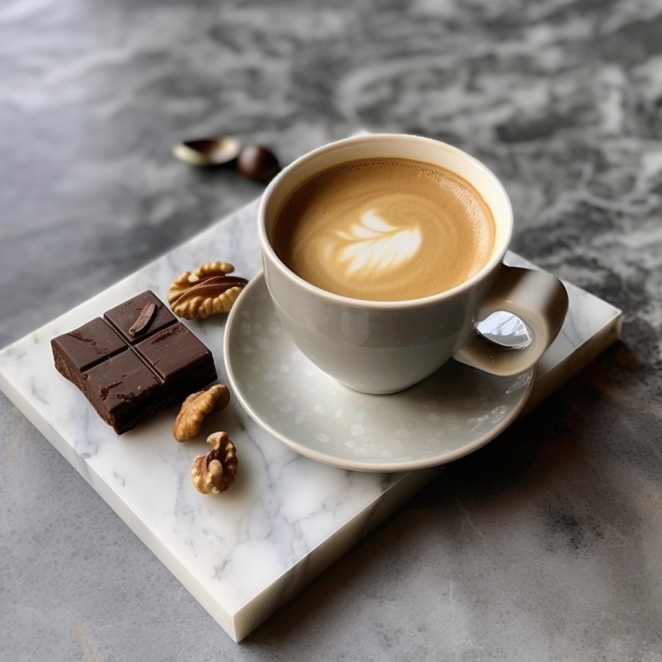 At SYZYGY, where we offer fair trade and ethically sourced coffee after working directly with farmers.
Whether you prefer hot or iced coffee, we have a variety of flavors and roasts to suit your taste buds.
Try our coffee as a cold brew for a smooth and refreshing drink that will keep you energized all day long. Experience a brew that is truly out of this world.